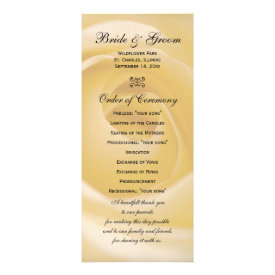 A Catholic wedding has many ceremonies integrated to the mass. These make the average one hour mass into almost two hours including the picture taking at the end. Catholic marriage ceremonies usually include a lot of people in the mass and can be officiated by several priests. There are some variations to the Catholic wedding depending on what country the marriage is taking place.
March
The processional is headed by the groom and he may enter from the side of the church or march down the aisle with his parents or his best man if he chooses. The bridesmaids and groomsmen come in pairs down the aisle and followed by the ring bearer and then the flower girls, strewing flowers and petals on the floor for the bride. The wedding processional ends with the bride and her father or another male member of the bride's family. Some wedding processionals even feature sponsors or god parents.
After the processional, the wedding mass starts. The mass continues on as a traditional mass with readings from the New and Old Testament, the gospel and the homily. Of course, both readings and the gospel will usually pertain to weddings and love.
Vows and Ring Ceremony
More and more couples now write their own wedding vows with the permission of the priest. Personal vows are usually an expression of the couples love for each other and the promises they intend to keep in order for their marriage to last. In some cases, couples just revise the traditional vows a little but still let the priest read them and then they reply with the traditional "I do". After the wedding vows comes the exchange of wedding rings. The rings will be blessed by the priest to signify your love and fidelity to each other.
The Kiss and Nuptial Blessing
The kiss comes in the middle of the mass, right before the nuptial blessing. A nuptial blessing is where the priests bless the union of the couple. After these ceremonies, the mass goes on just like any other mass with the sign of peace, the communion and the blessing at the end. The wedding usually ends with a recessional or picture taking at the altar.
Catholic weddings are just as complicated as other religions wedding and some traditions and ceremonies are integrated from the country in which it is held. Some couples integrate other aspects of their race and culture into the nuptials as well.